Located on the Missouri River
All Lots are Adjacent to Golf Course
Park View Lots
91 Residential Lots
3 Commercial Lots
River Side Lots Available
Park Side Lots Available
Close to Trophy Hunting & Fishing
One Half Acre & Three Quarter Acre Lots Available
Secluded

All Lots Have Full Utilities:
​ NorVal Electric Nemont Telephone Fiber Optic Internet (only at KRE) Fort Peck Rural Water On-Site Septic

Private Entrance
Great Recreation
Trophy Fishing & Hunting
Lots Starting at $36,000
---
Frequently Asked Questions:
What are the Prices of the Lots?
Lots start at $36K and go up depending on location.

What are the Lot Sizes?
All lots are 1/2 acre except the River Front Lots which are 3/4 acre.

What are the Home Owner Association Fees?
Currently they are set at $100 per year.

When will the Golf Course be Constructed?
The Golf Course will be constructed no later then 10 years from when 50% of the lots are sold.

What Guarantee is there that the Golf Course will be Built?
25% of every lot sale is deposited into and account dedicated to golf course construction, as per an agreement. If the golf course is not constructed as stated in the aggreement these funds will be retured to the lot purchaser.

Is there a Mandatory Golf Course Membership?
Yes, once the golf course has been constructed and is operational.

What Does a Golf Course Membership Cost?
The initial golf course memebership has been set at $750 per year. For lot owners the golf course membership will never exceed $1500 per year.

Who Owns the Golf Course?
The developers of Kirkland Ranch Estates.

Is there a Deadline to Build on Purchases Lots?
No, the only deadline on building is that once you start building you have 2 years to complete the exterior construction.

Can I Build a Grage without a House?
Yes.

Once I purchase a Lot am I Allowed to Camp on it?
Yes, with certain Limitations.

What Utilities are Available on the Lots?
All lots have public water supply, onsite septic (most drainfields are located off of the lots), underground electrical, and high speed fiber optic internet & telephone.
---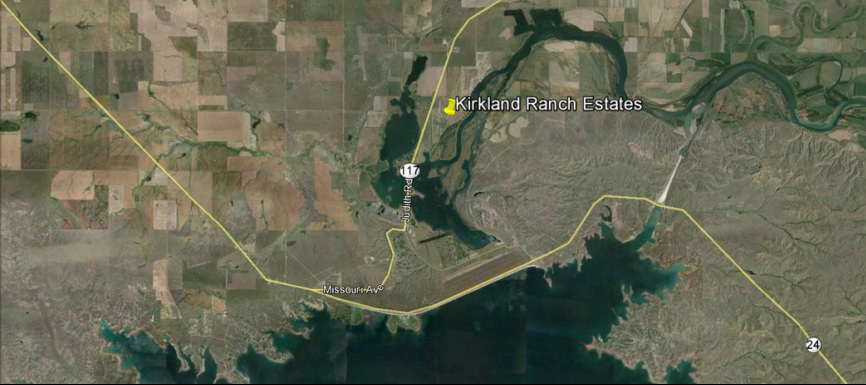 Directions on How to Get to Subdivision:
From Hwy 2:
Turn at Nashua, Hwy 117, approximately 8 miles turn left at Boxcar Road.

From Glasgow:
Take Hwy 24 South, toward Fort Peck, take Hwy 117, approximately 4.5 miles turn right on Boxcar Road.

From the South:
Hwy 117, go past Park Grove, turn right on Boxcar Road.